This massive construct, created by Italian light design company Luminarie de Cagna, was truly a spectacle to behold at the second edition of the Light Festival in Ghent, Belgium. The enamoring cathedral of light was designed using Renaissance and Romanesque architectural influences and stood at a remarkable 28-meters high. Despite having been created using an impressive 55,000 LED lights, the massive creation only consumed 20 Kwh of energy per night of the festival – and really stole the show.
Check out a collection of photos from the spectacle below, as well as some cell phone footage from one visitor as they walked beneath the hypnotic cathedral. To learn more about the artists behind the project, and for more information about the Ghent Light Festival:
deCagna.com | LichtFestival | facebook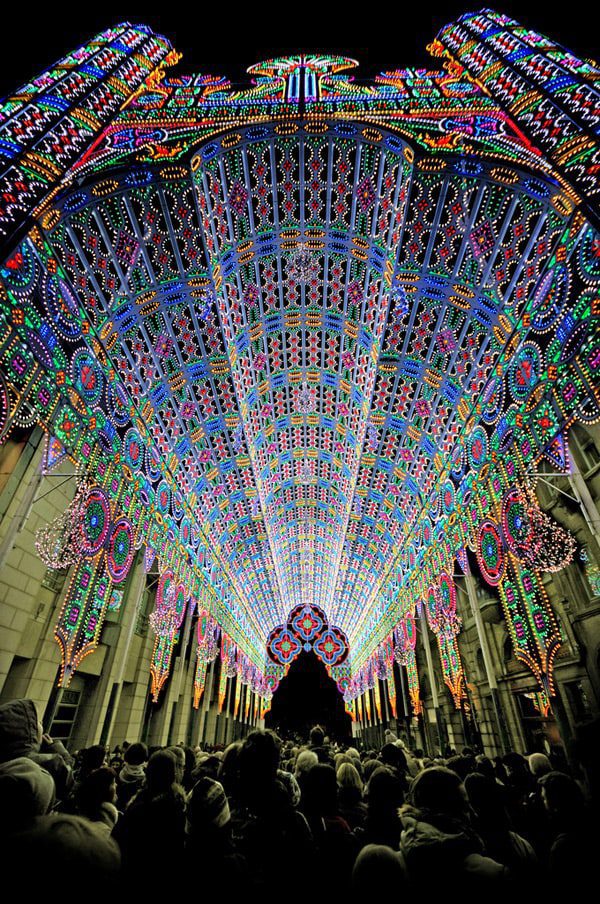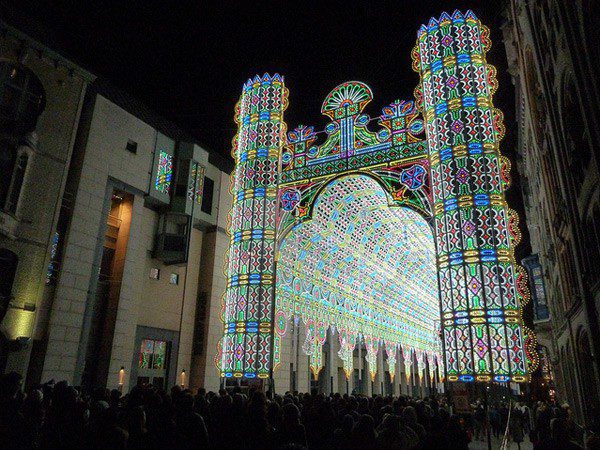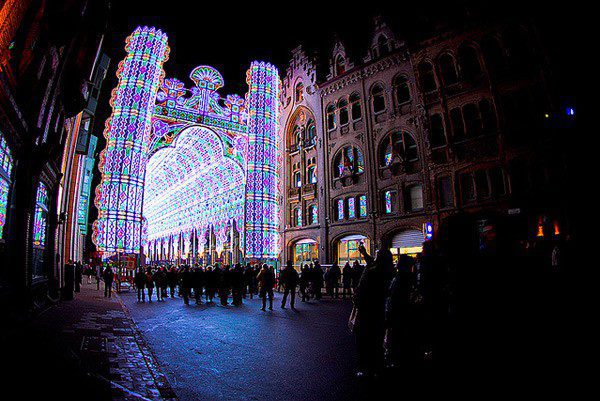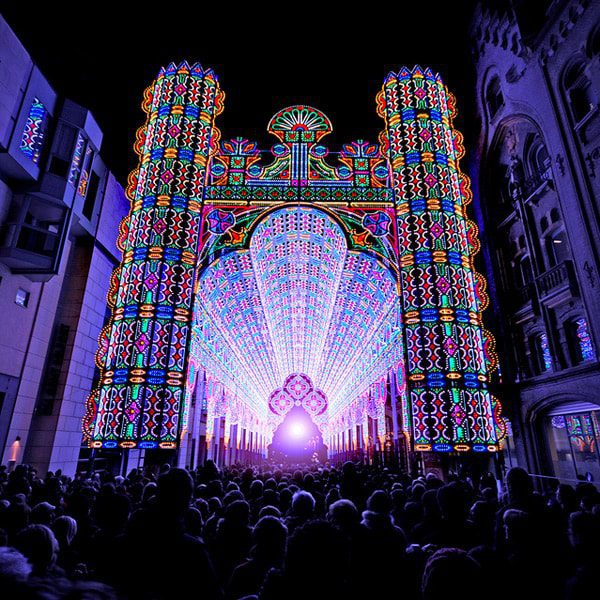 Check here the video:
Source iNHABITAT.